About UO Evolution:
UO Evolution is the best custom Ultima Online, RunUO emulator, free shard and is ranked #1 by the community in the custom free shard category! We are also top rated on 30 Ultima Online top lists
UO Evolution is a unique shard that develops it's own exclusive content, along with including the best aspects of the original AOS, SE, ML and SA expansions. The shard has been online over 8 years, 10,000+ accounts and an average of 500+ players online, peaking around 600+ during prime time events
We are on an ultrafast new dedicated private server. Our ping times are the fastest in the top 10 freeshard lists!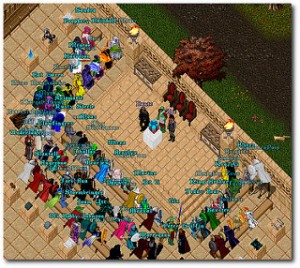 UO Evolution Launcher Files:
Download: UO Evolution Custom Files
Download: Check Sum Generator